Posts Tagged 'Legislative Reception'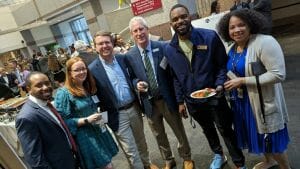 Approximately 300 NCBIO member representatives and North Carolina law makers came together Wednesday, March 1, at the NCBIO Legislative Reception held at the NC Museum of History in Raleigh.
Read More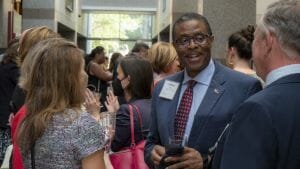 NCBIO held its 2022 Legislative Reception on Wednesday, June 22, at the North Carolina Museum of History in Raleigh. The event was well attended by NCBIO members who were joined by a number of state senators, including Life Science Caucus Co-Chair Sen. Mike Woodard and Sens. Lisa Barnes, Sydney Batch, Steve Jarvis and Joyce Waddell.
Read More