Posts Tagged 'investment'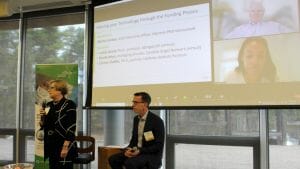 A high quality board of directors and valuable outside partnerships are two advantages that biotech startups would do well to cultivate, according to the expert panelists assembled for the NCBIO Emerging Company and Technology Forum held Wednesday, March 16, at the NC Biotechnology Center.
Read More
Does government spending on drug development justify government price controls on medicines? Not when the private sector spends $102 billion on clinical R&D and the NIH spends less than $3 billion.
Read More