Academic Engagement Night 2022
March 23, 2022
3:30 - 7:30 p.m.
NC Biotechnology Center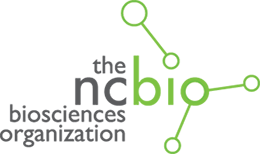 3:30 p.m. Check in and Networking
4 p.m. Welcome Remarks
Laura Gunter, president, NCBIO
Laura Rowley, Ph.D., vice president, life science economic development, NCBiotech
4:15 p.m.
Panel: Introduction to Drug Development moderated by Becky Malone, development solutions communications lead, UCB
Lauren Drowley, Ph.D., head of functional genomics, Element Genomics
Daoying Hu, Ph.D., head of strategic feasibility, UCB
Christine Vannais, chief operating officer, FUJIFILM Diosynth Biotechnologies
Dave Wilson, senior director, delivery, THREAD
5 p.m. Engagement EXPO
6:30 p.m. Jeopardy
Hosted by Mitch Herndon, head of clinical trial patient engagement, UCB
7:30 p.m. Closing Remarks
Rick Lawless, workforce development director, NCBiotech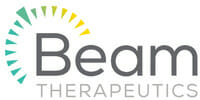 The Beam team pursues breakthroughs in genetic medicines with a unique combination of cutting-edge exploratory science that enables new possibilities and the industrial rigor to convert those possibilities into therapeutic reality.


BioAgilytix is a bioanalytical lab specializing in large-molecule bioanalysis and offers pharmacokinetic, immunogenicity, biomarkers and cell-based assays in support of the development and release testing of biologics and small-molecule therapeutics.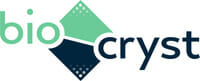 BioCryst's structure-guided drug design process leads to the discovery and development of new small-molecule drugs by understanding the three-dimensional structures of active sites of target enzymes. Its scientists then design molecular structures to create custom drugs for patients, focusing on therapeutic areas with no available treatments or large unmet patient needs.


Biogen's mission is clear: it is a pioneer in neuroscience. Since its founding in 1978 as one of the world's first global biotechnology companies, Biogen has led innovative scientific research with the goal over the last decade to defeat devastating neurological diseases.


BioLabs North Carolina aims to attract the most ambitious startup companies in life sciences. It offers premium open lab space and office space favors collaboration. The lab is equipped with top-of-the-line research equipment, with additional services to help resident companies reach their milestones faster.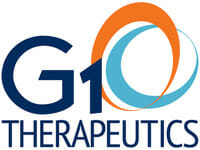 G1 Therapeutics is committed to improving the lives of those affected by cancer by commercializing the first and only proactive, multilineage, myeloprotection therapy, COSELA (trilaciclib). COSELA decreases the incidence of myelosuppression in adults receiving certain types of chemotherapy for extensive-stage small-cell lung cancer. G1 is also evaluating COSELA in other tumor types.


GRAIL is a health care company whose mission is to detect cancer early, when it can be cured. GRAIL is using the power of high-intensity sequencing, population-scale clinical studies and state-of-the-art computer science and data science to enhance the scientific understanding of cancer biology, and to develop and commercialize pioneering products.


Lindy Biosciences is an innovative biotech company addressing formulation challenges in the rapidly growing biotherapeutics market. Our core technology, Microglassification, produces spherical, dense, stable particles of a therapeutic protein, ideal for solid injectable formulations such as high-concentration suspensions.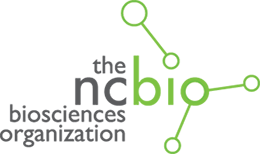 NCBIO is the trade association for North Carolina's life science industry. NCBIO works to help North Carolina's life sciences community fulfill its extraordinary promise as a source of economic opportunity and improved quality of life through effective advocacy and policy.


NCBiotech is a nonprofit that has served the state for over 35 years, providing programs and support that have propelled North Carolina to one of the leading life science communities in the world. The Center's jobs board, company directory and networking events are just a few of the resources it offers to help job seekers find their dream opportunity in North Carolina's life sciences industry.


Parexel is one of the largest clinical research organizations and supports the development of innovative new medicines to improve the health of patients. From decentralized clinical trials to regulatory consulting services to leveraging real world insights, our therapeutic, technical, and functional ability is underpinned by a deep conviction in what we do.


Precision BioSciences is a clinical stage biotechnology company dedicated to improving life with its novel and proprietary ARCUS genome editing platform. Using ARCUS, Precision is developing allogeneic CAR T and in vivo gene correction therapies for cancer and genetic diseases.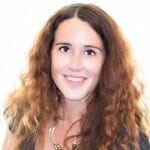 Lauren Drowley, Ph.D., head of functional genomics, Element Genomics 
Drowley is responsible for leading the team in applying their capabilities across a portfolio of projects focused on novel target identification/validation with the therapy areas and platform innovation in gene therapy, targeted protein degradation and functional genomics. She has over 13 years in the pharmaceutical industry at both AstraZeneca and UCB. She has focused on improving the quality and translatability of new pipeline targets and advancing the tools and technologies needed to successfully prosecute on early projects. Drowley received her B.S. from Northwestern University and her Ph.D. from University of Pittsburgh.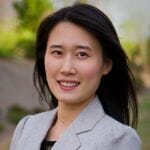 Daoying Hu, Ph.D., head of strategic feasibility, UCB 
Hu has over 15 years' experience in the pharmaceutical and CRO industry. She developed her career through several functional roles including research, project management, site network management and clinical data solutions. Hu has focused on clinical planning and analytics in recent years. Currently, she leads the strategic feasibility group at UCB, which supports clinical operational teams to plan and start up clinical trials using big data/predictive analytics and innovative strategies. Hu received her Ph.D. from Baylor College of Medicine and MBA from Duke University.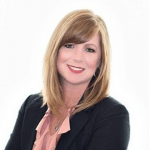 Becky Malone, development solutions communications lead, UCB 
Malone is responsible for internal and external communications for UCB's Global Clinical Development Solutions supporting more than 1,200 employees. She works to develop and execute strategic communications to enable effective ways of working, drive communications for key global programs and initiatives and ensure consistent communication on R&D missions with key enablers of ethics & compliance, sustainability and diversity, equity & inclusion. Malone graduated from North Carolina State University with a B.S. in mathematics.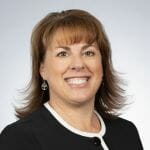 Christine Vannais, chief operating officer, Fujifilm Diosynth Biotechnologies 
Vannais is responsible for the site's 24/7 manufacturing operations, which include cGMP production in both microbial and mammalian systems for clinical and commercial drug substance delivery. Vannais brings over 20 years of experience working in a variety of industries including contract biopharmaceutical development and manufacturing, USDA biological vaccine manufacturing and research, FDA and EU small molecule manufacturing, primary and secondary packaging operations, API potent compound manufacturing and Department of Defense sites. She has a bachelor's degree in environmental health from Colorado State University.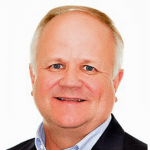 Dave Wilson, senior director, delivery, THREAD 
Wilson has 35 years of leadership experience in biopharma companies and CROs with a focus on implementation of technology in global drug development. He ensures that the functionality of THREAD's platform is deployed to meet the needs of the customers and patients. Wilson has experience in driving solutions from both a sponsor and a clinical services perspective, allowing him to craft meaningful solutions with THREAD's customers as a true partner. He has a B.S. in biology from Muhlenberg College and a M.S. in computer science from New Jersey Institute of Technology.