2023 Annual Meeting brings name change, hosts 200 
NCBIO became the NC Life Sciences Organization at its 2023 Annual Meeting held Oct. 4 at the NC Biotechnology Center, and approximately 200 member representatives enjoyed networking and engaging panel discussions. 
Novartis' Emily Chee delivered the meeting's keynote address and shared the promise of gene therapy as she described Novartis's success in launching Zolgensma, a gene therapy for spinal muscular atrophy.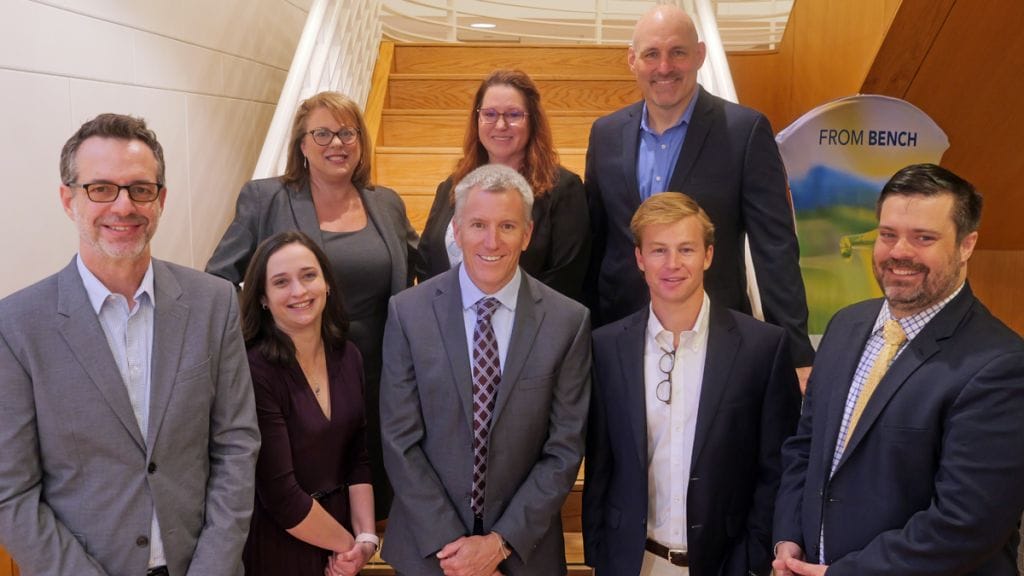 The 2023 Annual Meeting was possible thanks to our generous sponsors. 
Platinum sponsors were American Laboratory Trading, Avantor delivered by VWR, Azzur Group and Kymanox.

 

Gold sponsors were the Conafay Group, FUJIFILM Diosynth, Grifols, JBK Associates, Marsh McLennan Agency and PSC Biotech.

Silver sponsors were AdvaMed, Alexandria Real Estate Equities, Biocryst, Mispro, PHCbi, UCB, UniClean and YourBio Health. 

 

Bronze sponsors were Acadia, Alira Health, Amgen, Longfellow Real Estate Partners, NIIMBL, Nikon, Novozymes, PhRMA and Smith Anderson.

 
Following the keynote and first panel, NCLifeSci President Laura Gunter presented a slate of nominees for new members for the NCLifeSci Board of Directors to be considered by the membership. The nominees were 
Andrew Barnhill, Head of Public Policy, Global Legal, IQVIA;

 

Rachel Hardin, Head, Life Sciences Business and Market Development, SAS;

 

Buck Phillips, CFO and COO, Ribometrix;

 

Russ Read, Executive Director, National Center for the Biotechnology Workforce, who will be filling the remaining term of a member who vacated a seat (2023-2025); and 

 

Daniel VonDielingen, Site Head, Lilly RTP.

 
A motion was made to approve the slate of nominees as presented and seconded. The motion was approved unanimously. Gunter then recognized the recipients of the 2023 Sam Taylor Memorial Scholarships in the Life Sciences, three of whom were in attendance. 
2023 NCLifeSci Annual Meeting Keynote Address