Five NC community college students awarded 2023 Taylor life sciences scholarship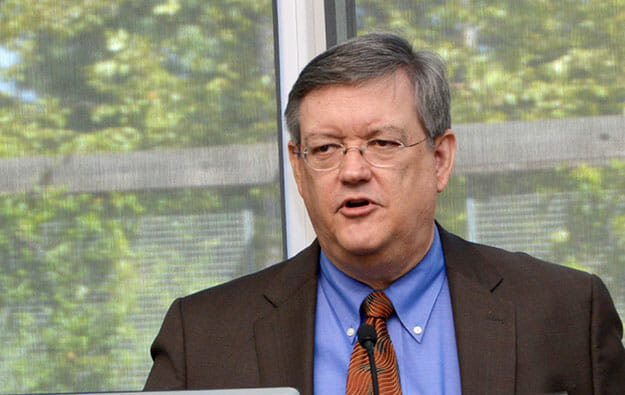 Five community college students have been awarded the prestigious Samuel M. Taylor Memorial Life Sciences Scholarship, providing up to $3,000 per student to offset the cost of tuition, fees and books as they pursue careers in the life sciences field.
The 2023-2024 scholarship recipients are:
Stephanie Alston; studying clinical trials research at Durham Tech. This is her third year as a Taylor scholarship recipient.
Lila Bradshaw; studying bioprocess technology at Johnston Community College.
Christopher Lee; studying medical laboratory technology at Southeastern Community College.
Catherine Marsenic; studying medical laboratory technology at Coastal Carolina Community College.
Keshia Sauls; studying bioprocess technology at Johnston Community College. This is her second year as a Taylor scholarship recipient.
The scholarship was established in memory of Sam Taylor, a founder and president of NCBIO, the trade association for life science companies in North Carolina. Taylor was passionate about the state's life sciences industry and was instrumental in the establishment of the internationally-recognized NCBioImpact training collaborative in with the North Carolina Community College System.
"We are extremely proud of these students for earning this prestigious scholarship on their academic journeys to careers in the life sciences field," said Jeff Cox, Ed.D., president of the North Carolina Community College System. "This industry is booming in our state and biotech companies need skilled workers now more than ever. Our community college students continue to play a critical role in filling these high-demand positions."
North Carolina is home to one of the world's largest and most mature life sciences clusters, and the industry continues to expand in the state, bringing more jobs that pay good salaries and have a strong career trajectory.
Erica Vilsaint, executive director of NC BioNetwork, said positions in the life sciences are attractive not only because of the pay scale but also because of their mental stimulation.
"This is a life-changing industry and rapidly evolving all the time. People want to be challenged, and there's a rapid change component to these positions," she said. "There are so many career paths to choose from within this one industry. You never know what products are out there that can be used in new ways to create different outcomes. That's what keeps this industry interesting as a whole. The possibilities and opportunities are endless."
To honor Taylor's memory, more than 50 donors have pledged more than $250,000 to a fund established at the NC Community Colleges Foundation, Inc. to provide scholarships for students taking life sciences courses in an associate degree program. In the last three years, 13 Taylor scholarships have been awarded to 10 students.
Leadership gifts for the Taylor Scholarship fund came from Alexandria Real Estate Equities, Amgen, Biogen and Hatteras Venture Partners. Grifols, Novo Nordisk, Frankel Staffing Partners, FUJIFILM Diosynth Biotechnologies, Thermo Fisher and Smith Anderson also made significant contributions to the scholarship fund.
"We are so gratified by all the organizations and individuals who have stepped up to honor Sam's legacy and extend our sincere thanks to them," said NCBIO President Laura Gunter. "Sam knew that an educated and qualified workforce is needed to drive the discovery and innovation for which the industry is known. He especially wanted our state's citizens to have the educational opportunities and resources they need to have outstanding careers in the life sciences."
The scholarships are distributed annually to eligible students enrolled in agricultural biotechnology, biopharmaceutical technology, biotechnology, bioprocess technology, clinical trials research associate, facility maintenance technology and medical laboratory technology programs at any community college in the state.