Collaboration and statewide support make North Carolina a thriving hub of urgently needed innovation in rare disease.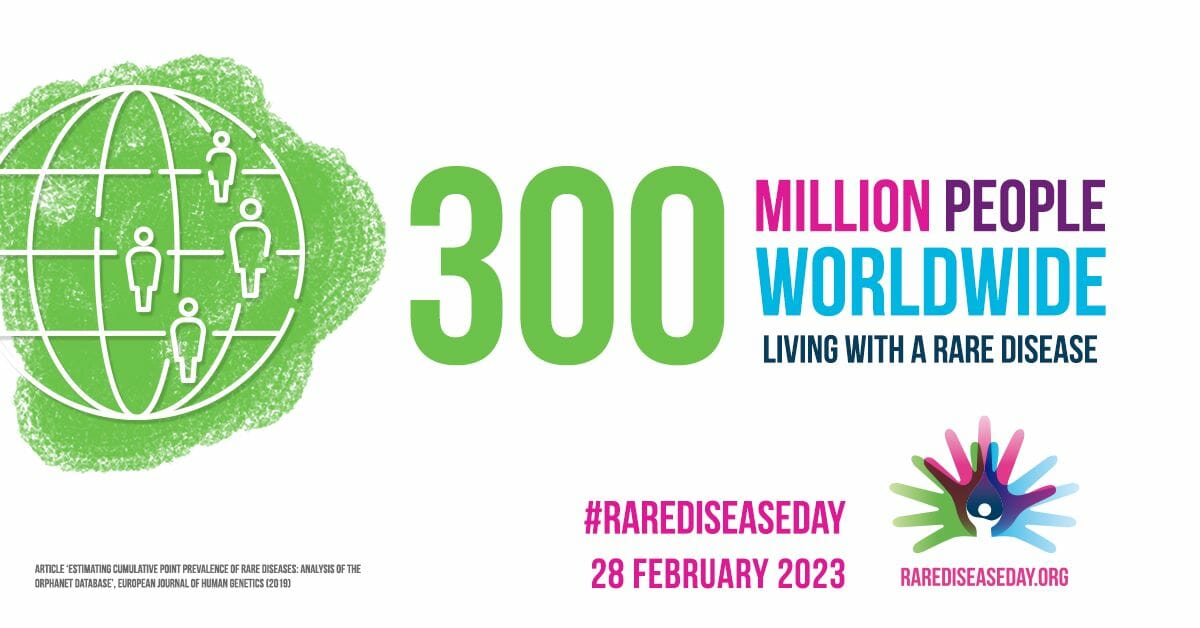 The rarest day on the calendar is the one that does not even occur in every year: February 29. In 2008, this was designated as Rare Disease Day and since then, the last day of February has been an opportunity to draw attention to, honor and support people living with these conditions.
Rare diseases are those that affect fewer than 200,000 people in the U.S., and the category includes many ultrarare conditions that affect groups numbering just dozens. While each type of rare disease affects a small number of people, there are more than 7,000 known rare diseases that together affect more than 25 million people nationwide. For the vast majority of these conditions – greater than 90% – there is no approved treatment available.
In North Carolina, people with rare diseases and innovators who are working to develop the treatments they so urgently need, have found an ally.
Our state has become an emerging hub for innovators who focus on the unique and varied challenges inherent in developing new treatments for patients and families suffering from rare disorders. Through its business development, investment in academic research centers, and policies embracing the needs of people with rare diseases, this exemplary state has created lifesaving opportunities for innovators working to change the course of rare diseases. When the ninth most populous state in the U.S., with nearly 11 million people, steps forward to make the urgent needs of such small groups a priority, that is an act that deserves gratitude and respect.
NCBIO is dedicated to promoting the ongoing growth and development of the rich biotechnology community that is thriving in this state. Many NCBIO member organizations are specifically focused on rare diseases, boosting rare disease innovation. NCBIO and its members are grateful to the policymakers, communities, patient advocacy organizations, and academic researchers of this state for putting so much support and passion into the pursuit of treatments and enabling access to treatments for patients in such dire need.
We are grateful that North Carolina has made itself a place that supports our work, and we are honored to pause on Rare Disease Day to say thank you to so many people who are making a brighter future possible. Thank you to:
Policy makers and advocates who work to ensure that the needs of people living with these conditions are always considered when creating opportunities for innovation, collaboration, and patient access.
Academic centers in this state who work closely with us, applying their expertise to the ongoing search for new and better options.
Medical and clinical professionals throughout the state who care for patients.
The people who work at life sciences companies, bringing their passion to our purpose.
Neighbors and communities who embrace our companies and provide such welcoming homes for our people working to make a difference in the world and in patients' lives.
Patients and their families who share their experiences and insights with us as we work to better understand both the science and the daily impact of living with a rare disease.
People who help in building a better future of health by participating in clinical trials.
Finally, we are most thankful for the trust that each of you places in us as we work to solve some of the most complex issues in science and medicine – because the need is urgent.
In every area of rare disease, there is far more to be done. Much of that work is in discovery and development of new treatments. Innovations in manufacturing, delivery, care, and patient access are just as important. The people who work in rare disease expect the work to be challenging, and we are highly motivated to find solutions as quickly as possible. NCBIO members are determined to succeed.
9 Meters
Alexion Pharmaceuticals
AskBio
Basking Biosciences
Beam Therapeutics
BioCryst Pharmaceuticals
Biogen
Chiesi USA
Cook Medical
Enzyvant
Foundation Medicine
ICON
MED1 Venture
Novartis Pharmaceutical Company
Opus Genetics
Pfizer
PPD clinical research business of Thermo Fisher Scientific
Rare Disease Innovation Institute
Resilience
Tanner Pharma Group
Trana Discovery
Ultragenyx
United Therapeutics
We Work For Health NC