NC Commerce Secretary Sanders lays out state's First in Talent plan at BMF meeting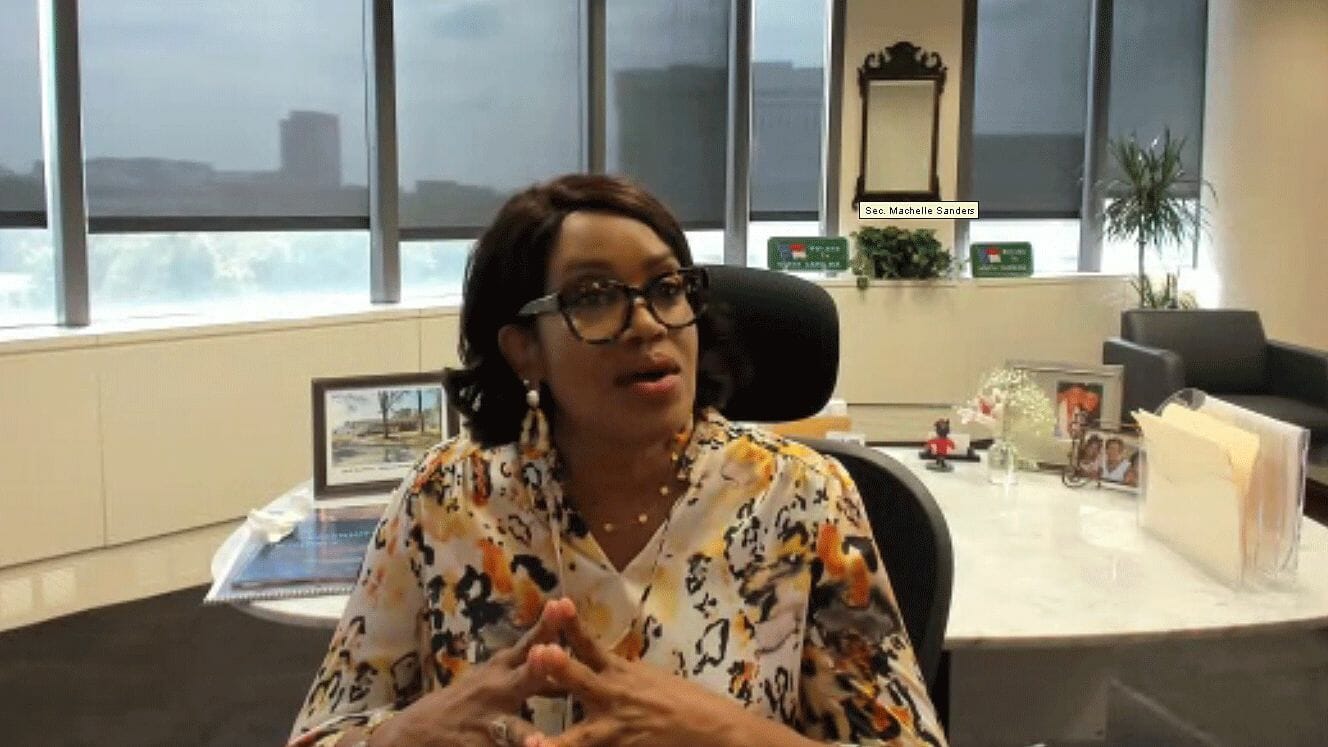 North Carolina Secretary of Commerce Machelle Baker Sanders encouraged the life sciences industry to be an active participant in shaping the state's economic plan during the quarterly meeting of the NCBIO Biotech Manufacturer's Forum held Tuesday, Aug.  31.
"The biopharmaceutical industry continues to grow at an astonishing rate," Sanders said.  She said that the demand for a highly skilled and diverse workforce has never been greater and that the state would need at least 2,500 new qualified workers each year just to sustain the industry at current levels.
"Ten years ago in surveys, workforce was the seventh most important factor in what companies were looking for," Sanders said. "Today I believe it would rank much higher."
On July 16, the NC Department of Commerce released its Economic Development Strategic Plan for the State of North Carolina. The plan is titled First in Talent and can be found here.
"Traditionally, economic plans have focused on incentives, development of infrastructure and taxes," Sanders said. "Today, the most urgent need we have is for workforce talent. We have a mismatch of skills and jobs available."
More investment in workforce training is needed, she said. The First in Talent plan outlines three goals and the strategies and tactics proposed to achieve those goals.
Prepare North Carolina's workforce for career and entrepreneurial success. Robust investments in education and workforce training, including nondegree credentials, will help more North Carolinians contribute to a thriving and innovative economy.
Prepare North Carolina's businesses for success by growing and attracting a talented workforce. North Carolina must enable businesses to collaborate with the state's education and workforce development systems to better meet their workforce skill needs.
Prepare communities across North Carolina to be more competitive in growing and attracting a talented workforce and businesses. North Carolina must expand and strategically coordinate its investments in critical place-based assets that communities need to compete for increasingly mobile companies and talent.
"There's no time like now for all of us to work together," Sanders said. "We have a wealth of resources here. What a shame if we can't build a strong pipeline for industry across the state."
In the Q&A that followed her remarks, she addressed specific concerns raised by BMF members. She acknowledged the tension between fostering growth in urban vs. rural areas, saying that lack of broadband internet access was a showstopper for many rural areas. She also spoke to concerns about the loss of community college instructors in technical fields saying that the governor favored higher salaries for faculty. She added that, while there is a business case to be made for different levels of faculty salaries, it would be difficult to get support for such a proposal.
BMF Updates
John Wagner, BMF program manager, gave updates on a number of issues.
Pledges and gifts to the Samuel M. Taylor Memorial Life Sciences Scholarship in the North Carolina Community Colleges Foundation have topped $135,000, more than halfway to the goal of $250,000 to endow scholarships for NC Community College students pursuing training and careers in the life sciences. Three scholarships will be provided for students this semester.
NCBIO hosted its first event in its Roadmap to Diversity in Life Sciences series on Tuesday, Aug. 24, featuring experts in diversity, equity and inclusion from a number of North Carolina life sciences companies who shared their experience in recruiting and retaining a diverse workforce.
BMF will continue to hold COVID calls and administer surveys to learn about the protocols members are putting in place. Vaccine hesitancy and the surge of the Delta variant of COVID have caused many companies to rethink their plans moving forward.
State and Federal Updates
NCBIO President Laura Gunter shared information about a number of state and national issues.
Unlike other states, North Carolina requires that a company have FDA approval for a drug before applying for a license to manufacture and distribute it. In other states, the manufacturer can apply for a conditional license that becomes active once the drug is approved, preventing an unnecessary delay in getting to market. Sen. Paul Newton and Sen. Mike Woodard added an amendment to H95 to allow companies to apply for an NC license conditional on FDA approval. The bill passed the Senate unanimously on Aug. 25, passed on concurrence in the House on Aug. 31 and has been signed by the governor.
As expected, the NC Senate rejected the House's version of its two-year North Carolina government budget. Formal talks between the two chambers began at the end of August to form a final spending plan for approximately $26 billion a year. An agreement will likely several weeks or more to hammer out.
Durham Technical Community College received $300,000 to fund the purchase of equipment for aseptic processing training, which is vital in preventing contamination while manufacturing sterile products. The funding included a $240,000 Economic Adjustment Assistance grant from the U.S. Economic Development Administration and $60,000 in matching funding from the Durham County Board of Commissioners.
At the federal level, NCBIO and its national partners continue to keep a watchful eye on drug-pricing proposals. NCBIO is working to promote policies that focus on reducing the out-of-pocket cost for patients rather than trying to work off of drug list prices.
Finally, the World Trade Organization is still considering a proposal backed by India and South Africa (and supported by the U.S.) to waive the WTO Agreement on Trade-Related Aspects of Intellectual Property Rights for vaccine technology. The WTO has been on a six-week summer holiday and could take up the issue again when it reconvenes on Sept. 6. NCBIO has worked consistently over the summer encouraging members of the state's Congressional delegation to oppose this misguided notion.