NCBIO to create NC Community Colleges scholarships honoring longtime president Sam Taylor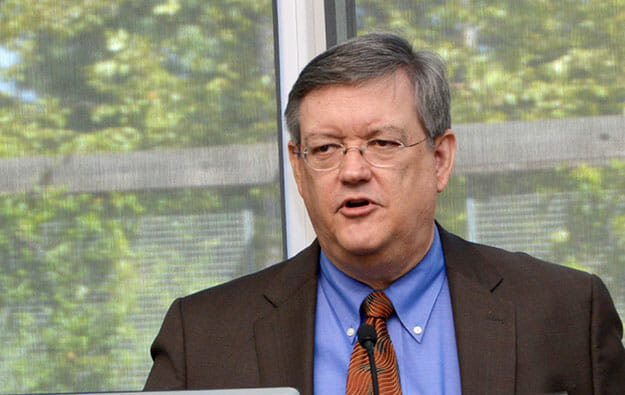 NCBIO, the NC Biosciences Organization, is raising funds to create the Samuel M. Taylor Memorial Life Sciences Scholarship in the North Carolina Community Colleges Foundation to provide scholarships for students pursuing training and careers in the life sciences in North Carolina.  
The organization's goal is to create an endowed fund that will pay the tuition of at least two students beginning in the fall of 2021 and then four students a year in 2022 and beyond. The scholarships are for students enrolled in agricultural biotechnology, biopharmaceutical technology, biotechnology, bioprocess technology, clinical trials research associate, facility maintenance technology and medical laboratory technology programs. 
The scholarship fund honors the life and legacy of the late Sam Taylor, a cofounder of NCBIO in 1994 and president of the organization from 2006 to 2021. Taylor died in February 2021 of pancreatic cancer. 
"Sam was passionate about North Carolina's life sciences industry," said Neal Fowler, chairman of the NCBIO Board of Directors. "He dedicated himself to helping prepare North Carolinians for the outstanding opportunities the industry offers and to ensuring the state has a workforce that can drive the industry forward.  When we lost Sam in February 2021, we resolved to find a way continue the work he was so passionate about. These scholarships are the ideal way to do that." 
Taylor worked to prepare North Carolinians for careers in the state's rapidly growing biosciences industry. He pushed to create the internationally recognized NCBioImpact training collaborative with the NC Community College System's BioNetwork program, as well as the Biomanufacturing Training and Education Center at North Carolina State University and the Biomanufacturing Research Institute and Technology Enterprise program at North Carolina Central University. 
Those wanting to contribute to the scholarship fund should make checks payable to the North Carolina Community Colleges Foundation, write Sam Taylor Memorial Scholarship in the memo field, and mail them to
North Carolina Community Colleges System
c/o Grant Godwin
4725 Wood Valley Drive
Raleigh, NC 27613
For questions or more information about the scholarship, contact Brenda Summers at NCBIO.