NC
BIO

, the North Carolina

Biosciences Organization

NCBIO is the trade association for North Carolina's life science industry. Members include companies and research institutions working in the pharmaceutical, medical device, diagnostic, clinical research and agricultural biotechnology sectors, as well as firms and nonprofits that provide support services to life science companies. Founded in 1994, NCBIO works to help North Carolina's life sciences community fulfill its extraordinary promise as a source of economic opportunity and improved quality of life through effective advocacy and policy.
On April 7, the Centers for Medicare and Medicaid Services held to its original decision to limit coverage of the…
Read More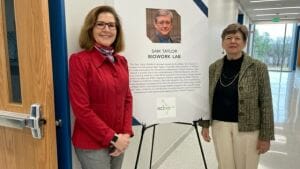 The Samuel M. Taylor Memorial Scholarship Fund created by NCBIO at the North Carolina Community Colleges Foundation Inc. has exceeded $200,000 in gifts and pledges with leadership gifts coming from Alexandria Real Estate Equities, Biogen and Hatteras Venture Partners.
Read More